How long does viagra take to work?
Viagra is the most famous treatment for erectile dysfunction and used by millions of men worldwide. But how long does Viagra take to work? And, equally importantly, what factors can impact on this?
How long until Viagra takes effect?
Generally Viagra requires 30-60 minutes to take effect, therefore take Viagra at least one hour before you intend to have sex. However the length of time Viagra takes to work can be affected by food, alcohol and sexual stimulation.
Food: Eating any meal before you take Viagra will cause the medicine to take effect more slowly. Fatty meals can make it harder for Viagra to enter the bloodstream. Ideally you should take Viagra on an empty stomach. This doesn't mean starving yourself. Just leave two hours after eating before taking Viagra.
Alcohol: Drinking more than one or two units of alcohol will make Viagra less effective. Excessive alcohol can compromise erections regardless of erectile dysfunction.
Sexual stimulation: Viagra requires arousal and sexual stimulation to take effect. It won't give you an erection on its own.
There is no point using Viagra if you don't use it correctly. Below we answer some key questions that should help you get the maximum results from the little blue pill.
How do I take Viagra?
Viagra is taken as a little blue pill. Take Viagra on an empty stomach, and certainly not after a heavy meal. Avoid alcohol when taking. Viagra should be consumed at least an hour before sex to allow maximum time to take effect.
How long does Viagra last?
Generally, Viagra lasts around 4 hours. Therefore, don't take Viagra in the morning if you expect to have sex that coming evening – as by then the effects will have worn off.
How often should Viagra be taken?
Viagra can be taken daily, however do not take more than one tablet in 24 hours, regardless of dosage. If no results occur do not take another pill. You should never take Viagra along with any other erectile dysfunction drugs.
Considering ED treatment?
How effective is Viagra?
Viagra has been shown to be effective in 75% of men with erectile dysfunction. Viagra's effectiveness is decreased if you take it after a heavy meal or consuming large amounts of alcohol. Without sexual stimulation Viagra won't produce any results. The underlying cause and severity of your erectile dysfunction also impacts on how successfully you respond to Viagra. Don't worry if you do not experience effective results the first time you take Viagra. This is not uncommon. Doctors recommend trying Viagra up to eight times before moving to a higher dosage or exploring an alternative treatment.
How does Viagra work?
Viagra relaxes the muscle cells in the blood vessels supplying the penis, allowing an increased blood flow. Erections occur when blood flows into the penis. Therefore, this increased blood flow increases the chance of achieving an erection. For a more detailed explanation of this process see our Viagra information page.
What alternatives are there to Viagra?
Some men don't respond successfully to Viagra but there are many alternative treatments for erectile dysfunction. Other ED medications include:
Levitra: Similar to Viagra in length of effect but can be taken with meals.
Vardenafil: Vardenafil is the active ingredient of Levitra. It is essentially the same medicine without the Levitra brand name and therefore significantly cheaper.
Cialis: The most expensive treatment but also the longest lasting. Cialis remains active in the body for up to 36 hours.
Tadalafil:Tadalafil is the active ingredient of Cialis. It is essentially the same medicine without the Cialis brand name and therefore significantly cheaper.
Sildenafil: Sildenafil is the active ingredient of Viagra. It is essentially the same medicine without the Viagra brand name and therefore significantly cheaper.
Spedra: As the name suggests, Spedra is the fastest acting ED medication. It should be taken about 15 minutes before sex
For more information on all of these products visit our erectile dysfunction page.
What our patients say
Regulated by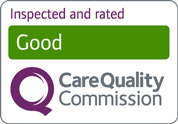 We support
Customer services
Online Doctor 020 7989 9888
Monday – Saturday: 9am-4:30pm
Information
Sign up to our newsletter
By clicking submit you agree to our privacy policy and terms and conditions.
This service operates in the United Kingdom only
Continue with UK Service
This service operates in the United Kingdom only